View all posts
Legacy Spotlight: Howard Hoemann
06/21/2019
By: Stephanie Armas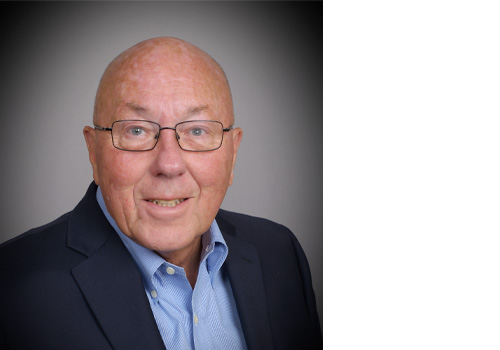 For a career as illustrious as Howard Hoemann's, it's hard to believe that his start in the credit union industry was completely accidental. While attending Bradley University in the mid-60s, a Peace Corps flier caught his eye. He applied and was approved to work with credit cooperatives in Ecuador, with training in Puerto Rico.
"My entire experience in Puerto Rico and Ecuador really opened my eyes, and I was completely captivated by credit unions," says Hoemann, "watching people obtain good financial education, acquire low-cost loans and accumulate savings."
While on assignment in Ecuador, he helped develop existing credit unions and organized new credit unions throughout the province of El Oro. Coincidentally, he met his wife, Yolanda, during his time in Ecuador; they've now been married for 51 years.
The positions, experiences and accomplishments that followed are expansive, and a full narrative could fill pages. He flourished at national and international credit union organizations — serving roles that took him to Washington, D.C., Africa and the United Kingdom. He climbed the ranks of the Connecticut Credit Union League — taking on the positions of Education Director and President/CEO. Before his retirement in 2010, he worked at PSCU, the largest credit union service organization in the United States.
If anyone can comment on the evolution of credit unions, it's Howard. After spending over 50 years in the industry, he believes that credit unions haven't changed as drastically as we might think.
"Just like other businesses, credit unions have integrated modern technology and automation. Membership eligibility has really expanded, and credit unions can now deliver products and services that meet every member's needs," says Hoemann. "But the genuine concern for the community hasn't changed. Decisions driven by members' needs are what has, and always will, set credit unions apart."
It wasn't until 1997 when Howard's path led him to Electro Savings. He simultaneously joined the Board and took on the position of Secretary in the same year. He later served as Vice Chairman. He has many fond memories of his time serving on the Board, but heading the CEO Search Committee last year is something that makes him especially proud.
"I appreciated the opportunity to work with a great committee," says Hoemann. "And I'm so proud of who we hired. Jim Struble brings a fresh new energy and enthusiasm to the credit union."
So, what's next for Howard? He's looking forward to spending time with his grandkids and occasionally getting back to where it all began, Ecuador, to visit his wife's family and friends. Rest assured, he won't be exiting the credit union scene any time soon.
"I'll always stay involved in the credit union community," says Hoemann. "I'm just thankful to be in good health, and I'm looking forward to spending more time traveling and volunteering."
Howard was honored by the Electro Savings Board of Directors and received the title of Director Emeritus. We thank Howard for bringing years of service and expertise to the Electro Savings Credit Union Board of Directors.