View all posts
My Why
02/19/2021
By: Dani Humphrey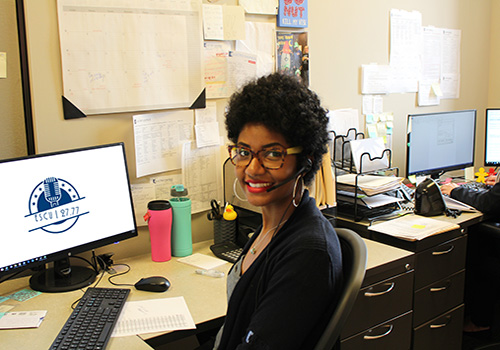 If I am being honest, roughly 20 years ago, February was acknowledged as "Additional Homework" Month. Every year around this time, my mom would purchase black history books suitable for my age, and by the end of the week, I'd have to deliver a quick summary on that which was assigned. Unfortunately, I'd mastered a shortcut over the years. I would read the summary on the back of the book, the first few pages from the beginning, middle, and end. That somehow worked for my 2-minute verbal reports and to this day, I am not sure if my mom knows I never read the entire book.
To reflect my mom's festive spirit, our classrooms at school were decorated in red, black, green and yellow. Carefully colored maps of Africa were displayed down the halls. Each student destined to win the coloring contest and to show off whatever coloring skills they had over the other. My 3rd grade teacher, Mrs. Baker, wore African printed skirts and hats all year round so February was HER thing. Mrs. Baker was about the same age as my mom, I assume, and was determined to push as many black history facts into our heads as she could. Every morning, she drilled us on dates, names, and places, and to this day I wish I'd remembered at least half of those facts. I didn't understand the "why". Why all the facts and dates? Why, were my parents, who rarely mentioned anything regarding race and/or ethnicity, making a big fuss over it all?
My parents (especially MY MOM!) assured that I grew up in a protective bubble. My mom has always been successful at secretly imagining the worst-case scenario in every situation and preparing plans A-Z…juuuuuuust in case. And be sure if that didn't work, there was always plan AA or AB and so forth. Given my bubble, I'd assumed that racial biases and tensions were some other people's issues, a disease of a land too far before my time, and something that I'd never encounter.
In her autobiography, Just As I Am, Cicely Tyson states, "In the life of every Black child, a moment arrives when he or she becomes wrenchingly aware of how we are perceived." For me, this moment had taken place on a hot summer day in August of 2006, a month after I'd turned 19. That day changed my perspective and forced me to realize that those tales of racial inequalities and of unjust were never as far away as I'd been fortunate enough to comfortably imagine. That evening, when I told my mom what had occurred, I could practically see her body temperature rising. I'd seen my mom angry before but, this time she broke eye contact, inhaled deeply and said nothing.
The next morning, my parents reignited the conversation from the evening before. My stepdad had already been filled in before I got to the table. The floodgates broke open and my parents released what seemed like several novels of racial injustices that they'd witnessed and/or been a victim of. I didn't eat a bite of food and as they chatted matter-of-factly as if going over sports, I swallowed back rivers of tears. My heart ached for my parents and my respect and admiration for them soared immeasurably.
Once you see something, you can't unsee it and like a newly purchased car, you see it at every stoplight and in between. Now at 33, a wife and parent of two (ages 9 and almost 3), I still declare February to be a month of research! Old habits die hard or not at all! However, the floor is always open for questions and most importantly, I do my best to always include the "why". I choose to not hide the things that will not be hidden. Noey chooses her own books and black history topics for research and I have found that this method keeps her engaged and is successful at keeping the "Mommy why's" rolling in. For me, I like to challenge myself to a minimum of five books by black prolific authors and I perform small research on the author's life to discuss with my husband or my parents, whoever chooses to listen. And guess what? I, now, read the entire book…. cover to cover.