View all posts
The Business of Pride
06/01/2022
By: Jim Struble, President & CEO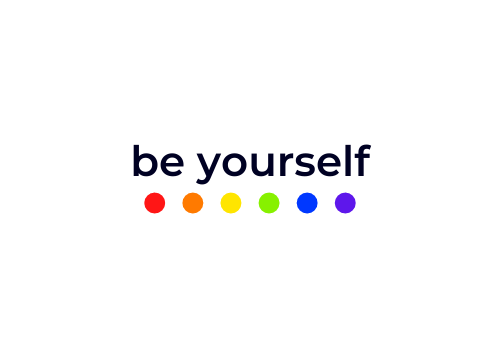 Electro is receiving a great honor this month; we are being recognized and honored as a "Business of Pride" by the St. Louis Business Journal! We are only one of two businesses in St. Louis being recognized in 2022 with this honor, and I cannot think of a better way to kick off Pride Month. Furthermore, I have been invited to be part of a panel discussion regarding what we are doing at Electro and my advice for other companies to support the LGBTQIA+ community. My advice will be two-fold. One is to make sure that you are using your voice to be an ally, and the second is not to be afraid to take a hard look in the mirror at your industry and company. Find barriers, and work to take them down, even when they seem larger than yourself. You owe that to your employees and your community.
Let me explain where that advice originates. As a financial institution turning their calendars to Pride Month, I feel it is important to recognize that the LGBTQIA+ community has been historically underserved by the financial industry. Whole industry data spanning from 1990 to 2015 shows gay couples being 73% more likely to be denied a mortgage for their home. It also showed that those who receive a loan pay more for it. It was not until last year that the Fair Housing Act fully enforced Gender Identity and Sexual Orientation discrimination protections. It took the Supreme Court's ruling in Bostock v Clayton County to finally provide employment protections to this community and yet another year to have it impact lending practices formally.
I want to think Electro played a small part in that change. In 2019, we testified for employment discrimination protections to include gender identity and sexual orientation before the Missouri House Committee for Small Business and Industry. We spoke up, using our voice as an ally for our employees, families, and communities. Though it was struck down that year in Missouri, we did see the Supreme Court take it on in Bostock v Clayton County. Their ruling changed Title VII and made history. Our testimony certainly was not part of the Supreme Court case, but it was part of the amplification of the efforts across the country toward equality.
The inclusion of this community into the Fair Housing Act was meaningful, but we should recognize that it took until 2021 for this to happen. There are many things to celebrate with Pride Month, and this indeed is one of them, but I believe we should temper that joy with the realization that the road ahead is not already paved... because 2021 wasn't that long ago.
The credit union industry's beginnings are rooted in stories of those who could not get a loan from a bank. People came together to help people when they needed it most, and the financial system was failing them. From the noblest of beginnings, credit unions have been there to serve the underserved and bank the underbanked. At Electro, we will continue to bring this philosophy to the LGBTQIA+ community and all other underserved groups.