View all posts
Climb the Ladder of CD Success
09/28/2022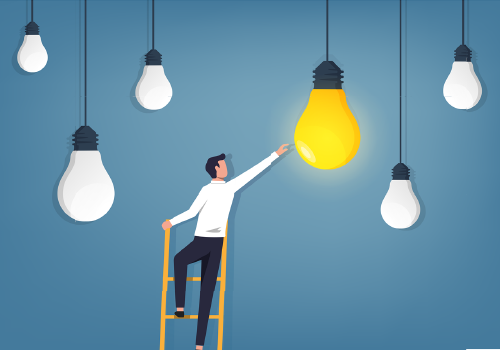 Certificates of deposit can be a great way to boost your savings portfolio, and using a CD ladder is a smart way to bump your savings potential without tying up all of your savings in one single term.
CD laddering simply means distributing your investments in CDs of different maturities. It's a savings strategy where you invest in several certificates of deposit with staggered maturities to take advantage of higher rates on longer-term CDs while keeping some of your funds accessible in the near term.
There are two main benefits to this approach. The first is that CD laddering allows you to take advantage of higher rates offered on longer-term CDs. Secondly, having some short-term CDs gives you periodic access to your money. As one CD matures, you can reinvest it into a longer maturity certificate or cash it in if you need the money.
In a rising interest rate environment, a CD ladder is a great way to take advantage of the current rates and have money available in staggered time frames to reinvest in longer-term CDs, which typically earn a higher rate.
For example, if you have $3,000 to invest, you could deposit $1,000 into a one-, two- and three-year certificate. Each year, when a certificate matures, you can either use the money or roll the principle ($1,000) plus the dividends (interest made over the year) into a three-year certificate for a higher-dividend rate. Continue each year as your certificates mature and reinvest them into a three-year certificate, so eventually, all your money is earning a three-year rate.
Depending on your financial goals, you can time your CD ladder any way you want.
---
Start your CD ladder with one of our CD Specials today!
Call or text1 us at 314.434.6470, email us at [email protected] or aply online at electrosavings.com.
Federally insured by the NCUA up to $250,000