View all posts
Remembering Jessica Young
11/01/2022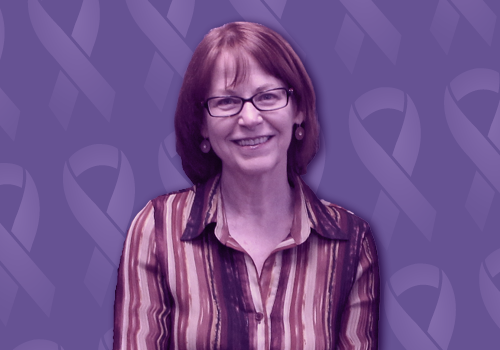 Director Emeritus Jessica Young sadly passed on November 23, 2021. In her memory, we are raising awareness during Pancreatic Cancer Month. Jessica played a vital role in Electro's growth and was dedicated to our members, staff, and the credit union movement. She paved the way for the talented women who followed in your footsteps to serve on Electro's volunteer committees and board. The following is Jessica's interview about her experience as an Electro Board Member from 2020.
Hearing Jessica recount her involvement with the Electro Savings Credit Union Board of Directors is like listening to a dear friend reminisce on old memories. Jessica's accomplishments were enough to span an entire lifetime, and she spoke of her experiences with such detail and clarity, making it abundantly clear that she enjoyed every moment of her service to the members and employees of Electro.
---
When did you first join the Board?
I first ran for the Board in 2005, unsuccessfully. However, I was invited to be the first member of the Associate Committee. The Board members thought I was qualified and didn't want to lose track of me. I think they thought I'd be part of the Board someday, and they were right! In 2008, I was appointed to the Supervisory Committee. In 2010, I was elected to the Board of Directors. It was the first time a woman had ever been elected.
What an accomplishment! How did that feel?
It's a big reason why I even ran in the first place. I used to look at the Board of Directors' group photo in the credit union newsletter and ask myself, "When are they going to have a woman on the Board?" So, I decided to give it a try.
What positions have you held over the years?
I spent my first three years on the Associate Committee, and then I moved over to the Supervisory Committee. I was also on the Scholarship Committee for at least five years. That was a lot of fun! Reading students' essays was so interesting. In 2013, I began serving on ALCO, which is the Asset and Liability Management Committee, and I served as the Chair of ALCO for a few years. This committee is a big deal; it's the one that makes all the financial recommendations to the Board. In 2014, I became part of the Executive Committee of the Board – serving as Secretary. In 2015, I took on the role of Vice Chair, and I continue to hold that position.
Every three years, I'm also part of the Nominating Committee, which reviews applications for new Directors. In 2018, I was part of the Search Committee that actually helped find Electro Savings' new CEO!
What first made you want to join the Board?
Well, we're going to go back quite a few years here. My father worked for Union Electric for his entire career – over 45 years. He had set up savings accounts for us kids at the credit union. So, I guess I've technically been involved with the credit union for over 50 years!
During my teenage years, I actually worked at the credit union during the summer. At that time, the credit union was still in the same building as Union Electric, so I had the pleasure of being part of my father's carpool. I was hired to file, mainly, but it was my first real job. My father was also the Chair of the Supervisory Committee at the time. So, years later, when I started to consider running for the Board, I thought of it as an opportunity to make my father proud.
My interest in joining can also be traced back to an annual review at my job. Employees were encouraged to have a stretch goal that was unrelated to their current job. I was given a list of 20 or so options, and "serving on a board" was listed. Applications for Electro Savings' Board had just become available, so I thought it'd be a great way to further my career.
Why have you stayed?
Mainly for the people. The employees, senior staff, volunteers, our CEO – they've all been great. And while so many things have changed over the years, the Board has always been a really nice group of people. Even though we disagree at times, we're all able to civilly talk about our differences and opinions. It's so easy to get stuck in your ways and think you're always right, but it has been so helpful to have someone show an alternative viewpoint. That's what leads to making better-informed decisions.
I've also stayed because I know I'm doing something good for my community. Right around the time that I was first elected to the Board, the Great Recession hit. We, as a Board, came up with a lot of new products and made sure members had every chance to keep their car or their home. We knew it was going to be a risk, but it turned out to be fantastic. I realized early on that I was doing something to truly help our members. I saw how our decisions directly affected someone's life.
Have you grown personally or professionally from this experience?
I've made friends! I have people in my life now that I can just text for the fun of it. That was an unexpected benefit.
Additionally, serving really did help further my career. On the Board, I could volunteer on so many different committees, and each experience provided me with valuable training that carried over into my job. Not to mention, there was little risk involved! I was able to gain new knowledge and add experience to my resume without changing jobs.
While serving on the Board, has there been something that has made you exceptionally proud?
I have to say, right off the bat, being the first woman on the Board has made me proud. I personally didn't think anyone would notice that much, but I was amazed at how many female employees and members would come up and congratulate me. It was neat to know that I'd made an impression.
But there is another story that tickles me the most. Years ago, our CEO was showing the Board a presentation on a new credit card act and changes we'd need to implement because of it. I noticed something odd in the presentation: A piece of the act, which was going to cost the credit union a lot of money, seemed like it didn't belong. It was a simple cut-and-paste error! This error was brought up on the regional, state and national levels. It just kept going up the legislative chain, and on November 6, 2009, President Obama signed an act that fixed the error – and saved credit unions across the country so much money! It makes me extremely proud to be able to say, "That was me!"
If someone asked you why they should consider volunteering on the Board, what would you say?
My main reason would be that volunteer work puts things into perspective. If you're just dealing with your own life and problems, it's easy to start feeling really stressed. When you're helping others, I think it counteracts the effects of stress. You're working alongside other people and gaining a sense of accomplishment. You get a sense of real pride when helping members, and that feels good!
Also, as I mentioned before, do it for all the different committees you can try out. Volunteering on the Board gives you the ability to learn new skills and gain new experiences without needing to switch jobs. It will truly advance your career.
Serving also gave me the opportunity to travel to Washington, D.C., several times to attend the Governmental Affairs Conference. You meet people from all over the country, and while I had never been involved in politics before this, I had the chance to actually meet and speak with legislators. I've learned and grown so much from that opportunity.
How do you feel serving on the Board impacts all the members of the credit union?
The Board makes all the decisions that directly affect the credit union's policies. Staff members approach us with suggestions and put the information in front of us, but at the end of the day, the Board is making the final call. From rate changes to opening in a new area, the decisions we make really do affect each and every member.
Let's end on a personal note. When you're not volunteering, what are some hobbies you enjoy?
Well, before this [COVID-19 pandemic] all happened, I used to love traveling. Now, I'm finally taking some time to go through all my travel pictures. That has been very enjoyable. I'm also really interested in genealogy!
---
According to the American Cancer Society, more than 62,000 people are diagnosed with pancreatic cancer each year. Pancreatic cancer accounts for about 3% of all cancers in the US and about 7% of all cancer deaths. Early detection can be difficult but is vital to saving lives. For more information or to see how you can help to find a cure, visit https://pancreatic.org/november/ or https://www.cancer.org/cancer/pancreatic-cancer.html.