View all posts
Tapping Into Your Home's Equity
09/16/2020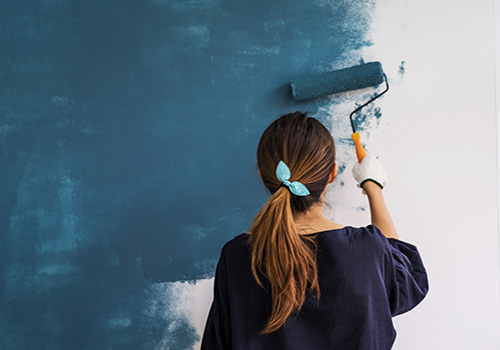 Has your time at home during the COVID-19 pandemic led to a list of home improvement projects you'd like to complete? If you keep finding things in your home that could use updating or sprucing up, consider tapping into your home's equity. A Home Equity Line of Credit or HELOC is a great way to fund all your home improvement projects.
What is a HELOC?
A HELOC is a revolving credit line that allows homeowners to borrow money against the equity they've built up in their home. It's like a second mortgage, but it's not fixed, so you can withdraw money as needed rather than borrowing a lump sum. This allows you more freedom and is especially beneficial for borrowers who don't know exactly how much money they'll ultimately need for their projects.
So, is a HELOC the right option for you? There are a couple things you should consider.
How much do you need to borrow?
Do you need to borrow a large sum of money to complete your projects? The amount of your line of credit will depend on a few different factors-the value of your home, the percentage of that value you're allowed to borrow against and the outstanding balance on your existing mortgage (if you have one).
To illustrate, if you have a $300,000 home with a mortgage balance of $175,000 and you can borrow up to 85% of your home's value (roughly $255,000), subtract the amount you still owe ($175,000) and you'll have the maximum amount you can borrow, which is $80,000.

Keep in mind you don't have to borrow the maximum amount, but at Electro you do have to borrow at least $7,500 when opening a new HELOC.
If your needs are a bit smaller, you may consider a personal loan or credit card.
How long do you plan to be in your home?
Is this your forever home or a short-term home? If you don't plan to stay in your home for long, a HELOC may not be the right choice for you. When you sell your home, you'll need to pay off the full balance of the HELOC along with anything owed on your 1st mortgage.
So, is a HELOC right for you?
Are you ready to tap into your home's equity with a HELOC? Apply online or call us at 314.434.6470 or 800.844.8313.
Apply For My HELOC