View all posts
Linda Robinson makes the home loan process personal again
04/05/2019
By: Stephanie Armas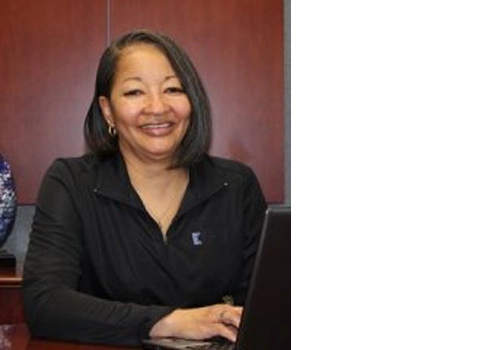 Buying a home can be daunting and full of uncertainties, so during the buying process, it's crucial to have someone you can trust and turn to for financial advice. With over 20 years of mortgage experience, Electro Savings Credit Union's Mortgage Loan Processor, Linda Robinson, is here to listen to your needs, provide options and walk you through your entire home-buying journey.
"A lot of people are unfamiliar with mortgages and what steps need to be taken to purchase a home," said Robinson. "This is a huge decision for members, so I really take my time explaining their options." When it comes to buying a home, Robinson takes pride in going the extra mile with members. She enjoys educating people on different mortgage types and payment options, not just telling them what option is best.
"I like to listen to a member's wants and needs, and then use my knowledge to guide them to the right loan. It's even better when I can save them money along the way," said Robinson.
Her professional expertise and compassionate nature are what helped one member find a home during a tough time. A man and his daughter, who had recently gone through a divorce, came to Electro Savings seeking home-buying guidance, but they weren't exactly sure where to start. "The father wanted to help his daughter find a home, but neither of them really knew what their next steps were or how the process worked," explained Robinson.
She not only helped this family with the mortgage process, but she also shared her family's personal story to offer comfort and reassurance. "Once I told the father that my family had gone through a similar situation, he seemed so comfortable and hopeful," said Robinson. "I made sure he knew that his daughter was going to be just fine."
And no matter how experienced you are with purchasing a home, Robinson encourages all home buyers to attend one of Electro Savings' Home-buying Workshops, which are held periodically at different branch locations. "Because the market is constantly changing, I invite anyone looking to purchase a home to these workshops. We supply you with current literature and the best resources," said Robinson. "Our website also has a lot of information, including a free Home-buying Guide."
When Linda isn't at the office, she's enjoying everything about being a grandmother. "My grandchildren are everything to me," said Robinson. "Recitals, volleyball games, basketball practice – I'm here for it all. They bring me such joy."