View all posts
Why I Stay in the Credit Union Industry
10/15/2020
By: Jim Struble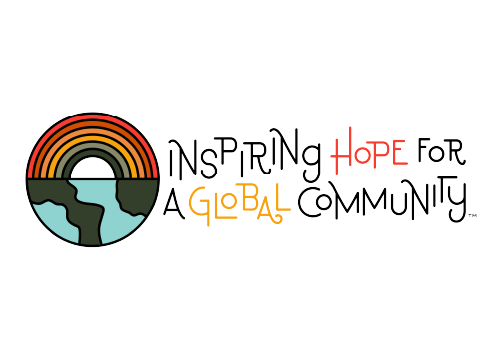 When I was asked to write an article about why I chose the credit union industry, my first thought was, 'This will be a boring post!' Not because of the industry, but because I found credit unions, as many do, by fate/chance/luck. My first career was in teaching at Hayfield High School in MN and then cytogenetics at the Mayo Clinic before I took the leap to this industry. Running a lab at the clinic was what was on my professional radar when I met the COO of the Mayo Employees Federal Credit Union. We were both working towards our MBA, and she thought I'd be a good fit for a role at her credit union. She said, "You should just come meet Mary." Mary became my boss, my role model, and eventually, my mentor as a CEO. It was one of those moments where your life changes, and you have no idea until looking back on it years later. I didn't go through college with dreams of becoming the CEO of a credit union. For this article, I'd love to have a fairy tale start, but I wasn't even aware of the enormous differences between credit unions and banks until I began working for one!
So to me, this article is more interesting if I dive into why I stay in the credit union industry, which is a topic that's almost overwhelming to tackle. I could fill the pages of a book with the reasons, but I only have an hour this morning to type away before hopping onto the first of many meetings. So, I'll categorize it into the first three things that come to mind:
The Opportunity: This industry is full of opportunities for those willing to lead with their heart, learn from others, and take chances. Just at Electro Savings Credit Union, I've seen so many take leaps and bounds from their old positions to new roles. If you find the job and field within the industry (HR, finance, service, IT, etc.) you love, you can control your destiny and get there. At Electro, we offer more professional development opportunities than our staff has time even to take. We offer job shadowing, eSchools, mentoring programs, and we look within to fill most of our open positions. Outside of our organization, on LinkedIn, it seems every week I see another connection land a new role either at their credit union or another one. This industry is ripe with opportunities for all!

My first CEO, Mary Hansen, gave me the chance to learn from Rick Olsen at a CUNA Sales and Service conference. She also allowed me to spread my wings in my position, think outside of the box, and win national awards that came with conferences and even more learning opportunities. Mary modeled to me it was OK to inject love into work and coworkers. She handed me projects she knew would stretch and grow my abilities, setting me up for the chance to leap to a VP role in NY. There, my opportunities to learn grew exponentially, as the role itself helped me think strategically and understand how a community-based credit union functions. CFCU Community Credit Union is such a leader in their communities, and watching that role grow and thrive under their leadership was eye-opening!

Most importantly, I was able to work with an incredibly talented group of VPs who I learned so much from every day. Additionally, I was able to learn from the best when it came to strategic planning and leadership. They provided nearly limitless opportunities to learn and even put all of their senior management through an intensive week-long leadership conference where you learn more about yourself than perhaps you ever even wanted to know!

Now, at Electro, I have a supportive Board who wants the same future for Electro I do. I work with such amazing people; I have a hard time grasping how to write about it. It's my turn to provide that opportunity I've had throughout my career to others, and I feel blessed each day to be here doing the work I do. I hope I'm as impactful and helpful as others have been to me.
Doing Good: The credit union industry exists to do good. Nearly every credit union I know is doing amazing things in their communities, and all are focused squarely on helping those who bank with them succeed. I've never sat in a meeting with credit union managers, VPs, CEOs, industry leaders, or Board Members who say, "Let's find ways to stick it to our customers and profit more." That may sound outlandish in the first place, but it's how many view the banking industry as a whole! I can report with confidence; credit unions exist to do good. It's that simple. We even have a motto for our industry that says the same! "People Helping People" is how we all describe ourselves and why we show up to work each day.

At Electro, I see this Every. Single. Day. I see it on the front lines with our tellers connecting with our members on a personal level. I see it with our UMRs working hard to understand where members want to improve their lives and then find ways to make it happen. I see it with our MemberCare staff patiently answering question after question. I see it with our Member Advocates working to keep members' cars in their driveways. I see it with our home loan team and partners working on getting members into their new homes. I see it with our staff supporting each other too! Our managers, supervisors, and department heads, spending time listening more than talking. I see our teams in accounting, compliance, cards, IT, lending, HR, marketing, and more continuously finding solutions for members and each other. We all do what we do with a sense of purpose to make the communities in which we live better.

As an organization, as so many do in this industry, it even goes beyond our members. Whether it's in the form of a Comm(unity) Relief Package during a pandemic, our Power of Community program, or donating our own time and money, we want to see our entire community thrive. We don't do it for the PR, we don't do it for any profit margin or tax break, and we certainly don't do it because a law passed telling us we have to (yes, some other industries are actually forced to give back). We do it because we love where we live. We do it because we're proud of where we live. We do it because we love to do good.
The People: I hesitate to name names here because I'm bound to miss a couple of hundred people! I've met the best people I know through the credit union industry. Period. From those who introduced me to the industry, those who work in it alongside me, those who support it, and those who are impacted by it. I've been blessed to form so many wonderful relationships and learn (and continue to learn) from so many. Heck, even when we're competing with one another, we share ideas and resources to succeed.

If you're lucky enough to work in credit unions, this is simply preaching to the choir because I know you feel the same. If you don't, get to know some CU folks. You won't be disappointed.
As I said, I could fill the pages of a book as to why I stay in the credit union industry. If you read this and want to get into the industry, connect with me on LinkedIn, and send me a note! The world needs more people trying to make a positive difference.
Happy International Credit Union Day, everyone!