View all posts
Making a Difference in Service of the Community
09/22/2022
By: Electro Marketing Department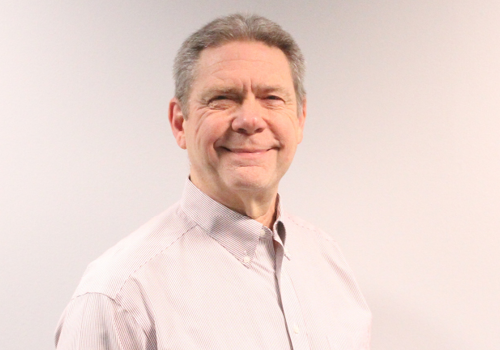 Economic health and financial wellness are a vital part of any community – from businesses and organizations to the individual people who live there. After retiring as the Chief Financial Officer of Emerson Hermetic Motors in 2016, Tom Glenn was looking for ways he could give back to the greater St. Louis area.
Credit unions are uniquely positioned to help a community thrive, Glenn says, and once Jim Struble became CEO in 2018, he was excited about the people-first culture and business decisions Struble was reinforcing. Because of Glenn's long career in the finance industry – as well as his board member service for Alliance Credit Union in the 1990s – joining Electro's Board of Directors felt like the perfect fit.
Glenn began as an Associate Board Member in May 2019 and now serves as the Board of Directors Treasurer, noting with a little humor that "I'm not the growth guy. I'm the guy to ensure we don't do something rash or irresponsible as we grow. We have to make sure we protect the interest of the existing members and that we don't forget about them as we grow."
As the Treasurer, Glenn is involved in monthly financial reporting to the Board and the annual financial report to members detailing the health of the credit union. In general, a seat on the board comes with the opportunity to help steer Electro's policies and offer direction to top-level management about decisions that may include opening or closing a branch.
"It's not very often a person gets the opportunity to see the inner workings of a small business," he says, "especially a financial institution." And Electro's healthy but modest size gives everyday people the chance to influence the credit union's future.
"You feel like your voice is being heard," he says. "You can provide direction, and your input is valuable. You get to exchange ideas with people you may not be on the same wavelength with, but everyone gets a chance to be heard. You get to see the effects of some of your decisions."
For example, Glenn made some adjustments to Electro's annual report so members had the most accurate understanding of how the credit union is performing. And, in the spring, the new St. Peters branch opened – another exciting accomplishment.
Electro is also committed to serving people who are underbanked and could use some extra support when it comes to the financial options they have access to, which is important to Glenn as well.
"In this community, there are people who don't have checking accounts," he says. "They don't have access to checking and savings accounts. I think that it's important that people have those opportunities and also get reasonably priced loans. The credit union is trying to reach underserved areas and offer products to those people and bring them into the fold."
Overall, serving on the board is a rewarding experience and one he recommends to anyone that's interested in joining. He notes that the people on the board currently come from various backgrounds. A diversity of perspectives and career histories is welcomed.
"I think if a person is patient and curious and willing to ask questions and is interested in how financial institutions work, there's a place for them on the board," he says. "They don't have to be an accountant or CEO. They just need to be someone who is willing to learn and contribute."
Interested in becoming a Board Volunteer? Applications are open from October 1st through December 31st.