View all posts
Roadmap to Relief: Your Guide for Student Loan Repayment
07/31/2023
By: Abby Wilhelm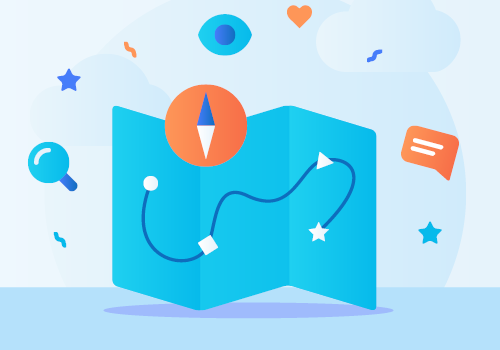 With the end of federal student loan payment relief measures in sight, it's time to gear up for resuming repayments. After enjoying a well-deserved breather during the pandemic, taking proactive steps to navigate the post-relief era and manage your student loans effectively is essential. This article presents a comprehensive roadmap to guide you through the process, ensuring a seamless transition back to student loan repayment.
Step 1: Taking Inventory - Get on Top of Loan Information
After the pandemic, several borrowers experienced changes in loan servicers due to contract transfers and terminations. Begin by logging onto the National Student Loan Data System (NSLDS) for current loan balances, interest rates, payment history, and your loan servicer's details.
For private loans, borrowers can review correspondence from their original loan servicer, contact their school's financial aid office for assistance, or access a free credit report at AnnualCreditReport.com to track loans in their name. For federal loans, visiting the Federal Student Aid website and logging in with an FSA ID grants access to vital loan details, including the original principal amount, current balance, and interest rate.
Step 2: Assess Affordability - Plan for the Future
After the payment pause, evaluate whether resuming federal student loan payments fits your budget. Utilizing the Department of Education's Loan Simulator can help explore different repayment strategies based on individual priorities. Considerations might include opting for a lower monthly payment or seeking an income-driven repayment plan that considers current earnings.
While private student loan lenders might not offer income-driven plans, they could have alternative repayment options on a case-by-case basis. Moreover, explore loan forgiveness opportunities if you qualify, especially for professions like teaching, nursing, and public service.
Step 3: Track Your Interest Rates - Know What You Owe
Understand the nitty-gritty of your student loan interest rates to plan your repayment strategy effectively. For federal loans, the NSLDS is your go-to resource. To gather information on private student debt, reach out to each lender to ascertain fixed and variable interest rates.
Step 4: Consider Loan Consolidation - Streamline Your Repayments
If handling multiple loans becomes overwhelming, loan consolidation might be the answer. Federal loan holders can apply for a Direct Consolidation Loan with no application costs, while private loan consolidation can be explored through banks, credit unions, or online lenders. However, be aware that this could extend your repayment period, potentially increasing your overall borrowing costs. Weigh the pros and cons carefully before proceeding.
Step 5: Get Expert Assistance - Don't Go It Alone
Feeling overwhelmed? Seek guidance from independent sources like GreenPath. The Student loan counselors can provide personalized advice to navigate your unique financial situation. Remember, you don't have to face the challenges of repayment alone.
---
If you have questions, we want to help. That's why we have partnered with GreenPath to offer a FREE webinar that can answer your student loan questions and help you prepare to make payments. The webinar is available in our webinar library and is open to any Electro members. GreenPath also offers FREE one-on-one counseling to help you manage your finances and reach your financial goals.
Remember, you don't have to tackle this alone. If you are concerned about a loan you currently have with Electro or would like to apply for a loan to consolidate your other debts, talk to one of our lending experts by calling us at 314.434.6470 or by visiting your favorite branch.